3B Piscine is a professional team at your service : 5 employees dedicated to the maintenance of first level of swimming pools and 2 technicians who provide the facilities and troubleshooting.
We cover the geographical area of ​​the Gulf of Saint Tropez and the cities of Sainte-Maxime, Les Issambres and Saint-Aygulf for the maintenance of the basins.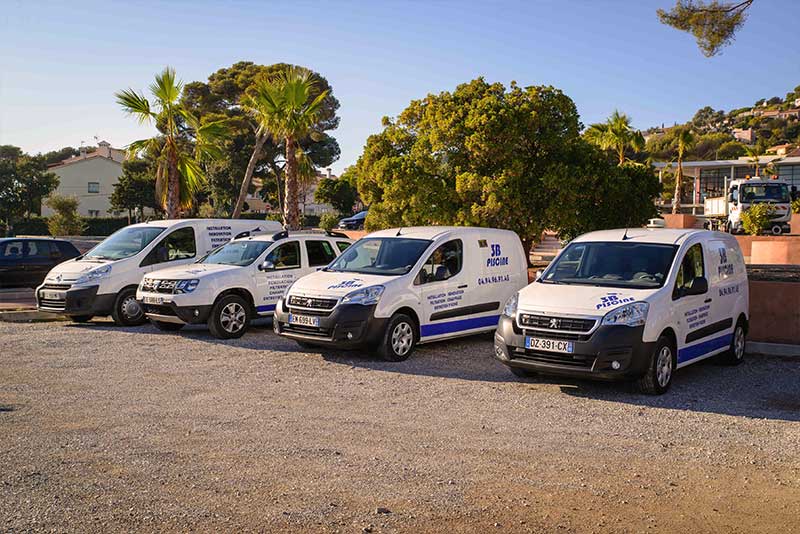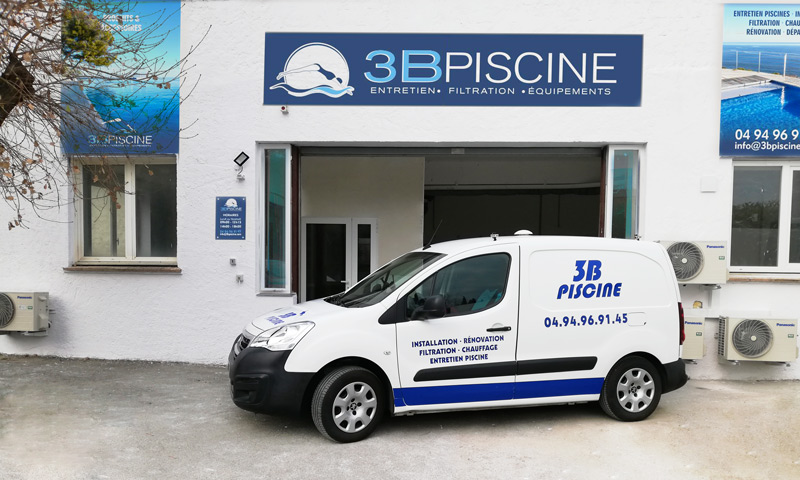 We welcome you in our sales area  located at ZA de La Garonnette Chemin Rural des Ubacs Les Issambres 83120 SAINTE MAXIME.
You will find a complete range of products for the water treatment for your pool (chlorine, pH minus or more, calcium hypochlorite, flocculant, anti-algae …), for your Spa, pool accessories (brushes, landing nets, telescopic handles, thermometers, brooms …) as well as : spare parts (in stock or on order), pool pumps, sand filters, projectors, LED bulbs, gaskets, skimmers, sealing parts …

SUMMER HOURS (June 1 – September 15)
Monday – Friday    9h00 – 12h30  and 14h00 – 19h00
Saturday 9h30 – 12h30
WINTER HOURS
Monday – Friday   9h00  –  12h00  and 14h00  –  18h00
3B Piscine – for more than 30 years at your service