How to reduce the environmental impact of your pool?
A complete guide to eco-friendly pools
If you own a private pool, you are certainly concerned by the new regulations aimed at reducing the impact of pools on the environment.
Eco-friendly pools offer a sustainable alternative to traditional pools and are an excellent solution for reducing water, energy, and chemical consumption costs.

An eco-friendly pool is designed and operated to reduce its impact on the environment. Generally, you can act on three main axes:
Reduce water consumption
Reduce electricity consumption
Reduce the consumption of chemical treatment products
3B Piscine advises you on the best practices to use.
Here are some of the best practices for making your pool more eco-friendly:
If you plan to build an eco-friendly pool, it is essential to consider the location and orientation of the pool.
The location of your pool is crucial in terms of energy requirements and water consumption. A pool exposed to the south and sunlight can benefit from natural heating, which will limit heating needs.
It is also important to position the pool out of the wind, which could cool the water very quickly, cause evaporation, or increase filtration needs due to dirt.
The size of your pool is also a significant factor. The larger your pool, the greater the volume of water needed to fill it, and therefore the surface area of evaporation will be important. The dimensions of your pool will also determine the amount of chemical products needed for its treatment.
The best solution is always to make an appointment with a professional who can guide and advise you on the best way.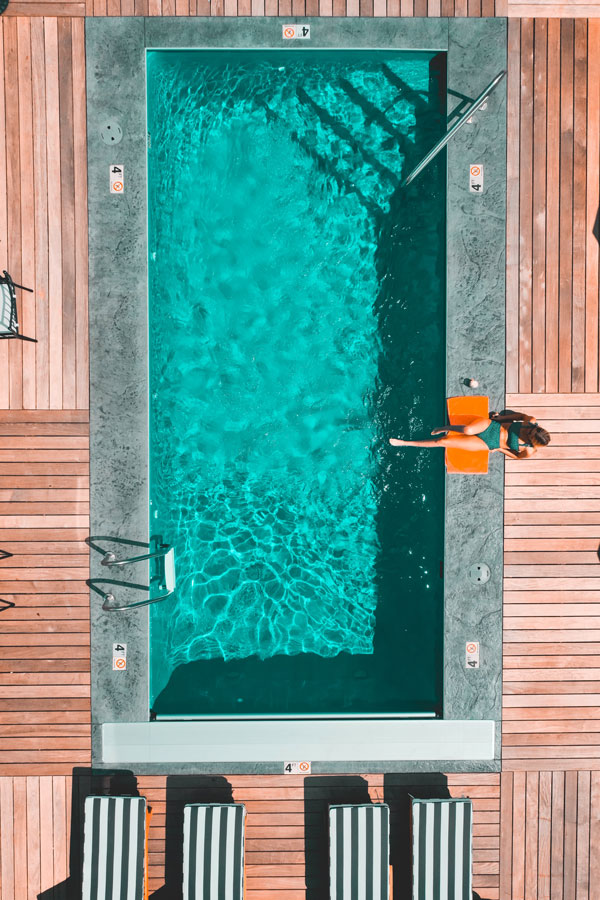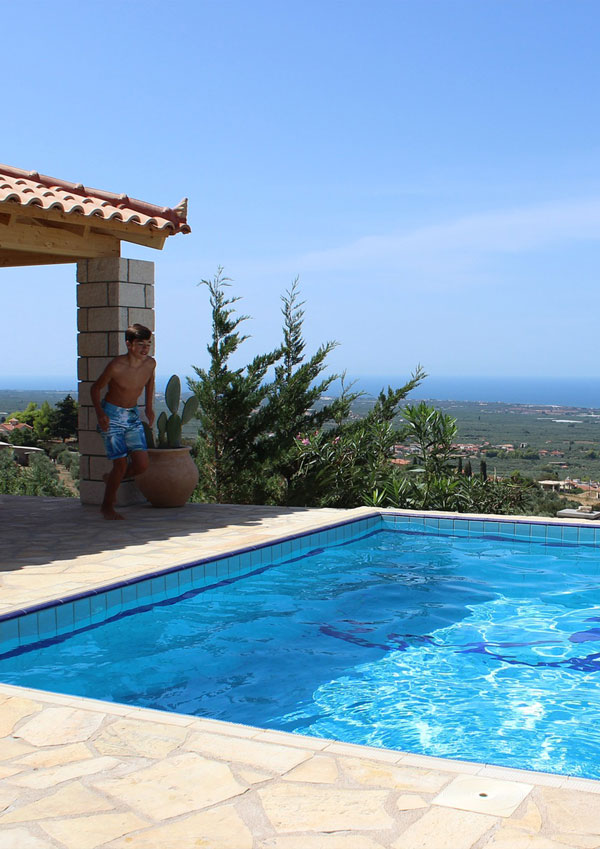 2. Filtration - Save money with more efficient and less energy-consuming equipment
Filtration is an essential step in maintaining your pool, ensuring clear and healthy water for swimming. Filtration contributes to about 70% of the water quality in your pool.
To ensure quality filtration, you must ensure that the filtration system is suitable for your pool and its technical characteristics.
It is essential to choose a system that filters water with the least amount of energy possible and is suitable for water decontamination. It is also recommended to regularly check the water pressure and flow rate.
Une bonne filtration est par ailleurs importante pour réduire la quantité de produits chimiques nécessaires au traitement de l'eau.
To make your pool filtration more eco-friendly, we recommend using a cartridge filter (or element filter) rather than a sand filter.
The cartridge filter is made of a vegetable fiber cartridge allowing very fine filtration (from 15 to 30 microns). It thus makes it possible to recover almost all impurities and reduces the frequency of filter cleaning.
The cartridge filter is much less bulky than other types of filters, and its maintenance is limited to disassembling the cartridges and cleaning them with a jet of water. This considerably reduces water consumption (about 20 liters compared to 300 liters for washing a sand filter).
Operating by surface filtration and less dependent on water flow rate, the cartridge filter is the ideal partner for a variable speed pump.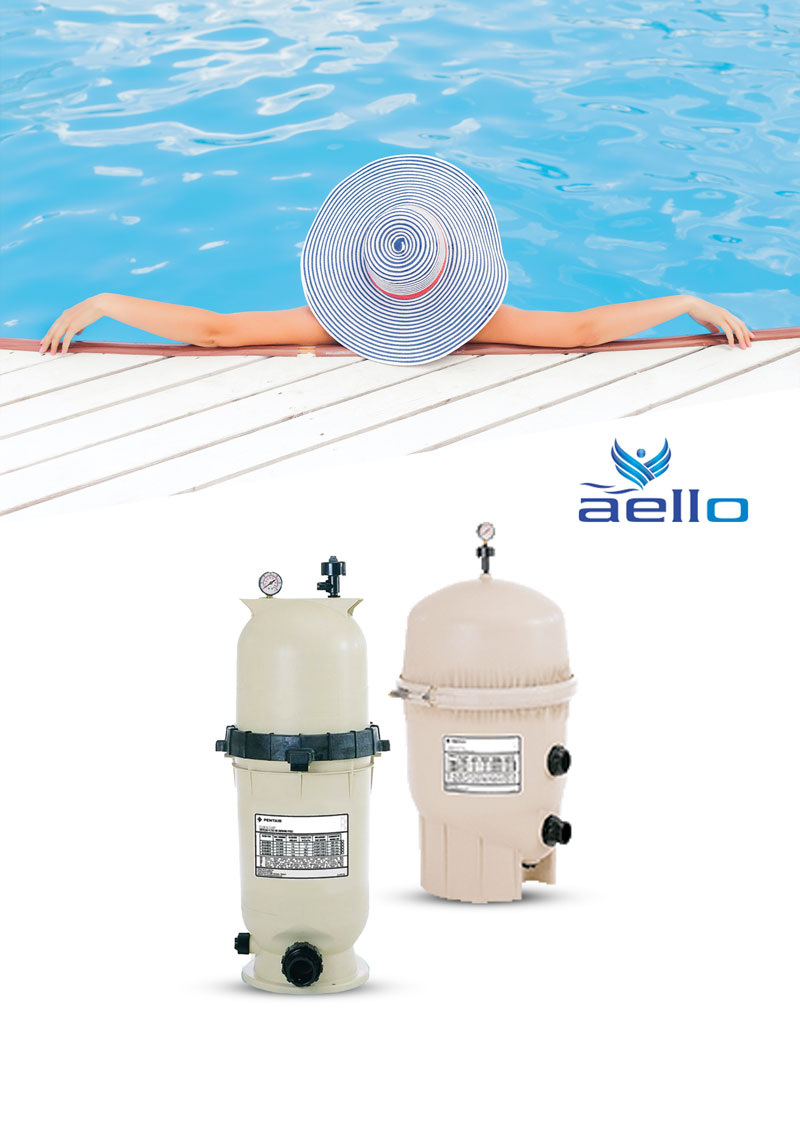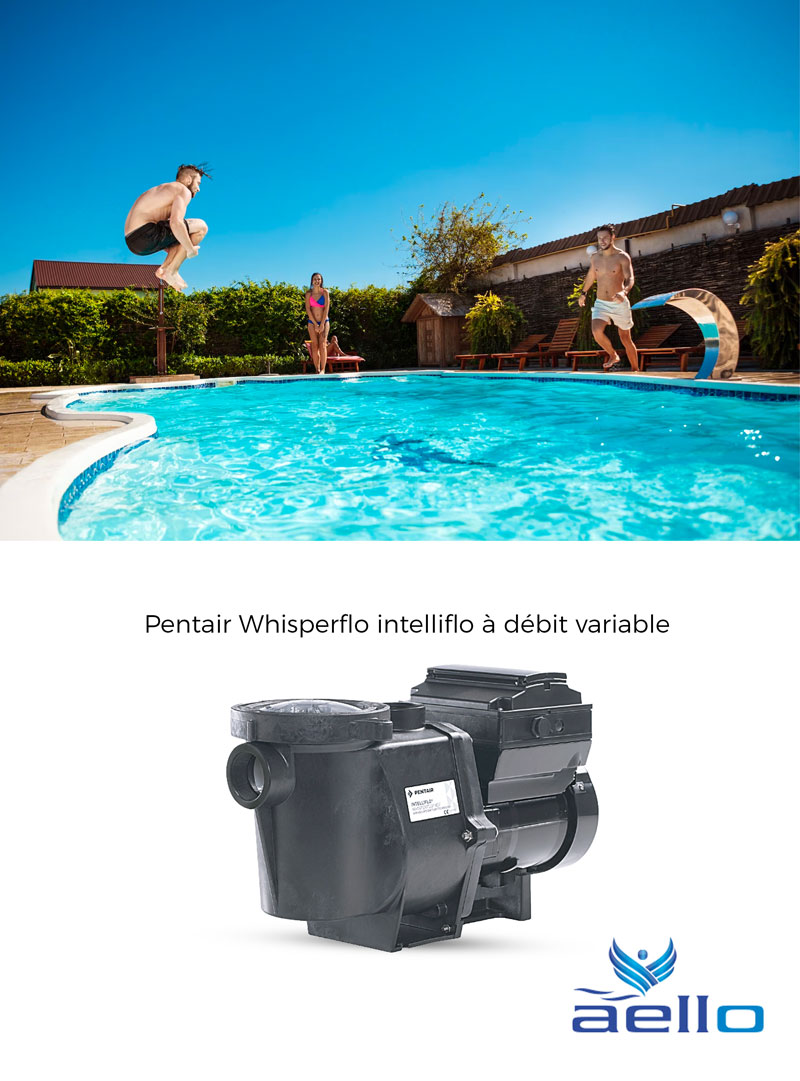 With a single-speed pump, you adjust the filtration time based on the water temperature. On the other hand, if you opt for a variable speed pump, you filter the water continuously, with more efficiency and less energy consumption.
Most variable speed pumps are equipped with a permanent magnet multi-speed motor, controlled by a frequency converter which allows it to develop an optimal rotation speed. This has several advantages
Electricity savings of up to 85%
Generation of less heat
Extending engine life
Less noise
Better chemical management due to increased filtration efficiency.
Although the price of a variable speed pump is higher than a traditional pump, this investment can quickly pay for itself, in particular through energy savings, chemicals and the life span of your equipment.
Ecological treatment - UV
The treatment of swimming pool water with UV rays effectively destroys algae, bacteria and viruses, and considerably reduces the use of chemical products.
The UV treatment system is compatible with all types of filtration and is installed after the filtration and the heating system, just before the water is returned to the pool. The sterilization chamber is equipped with one or two high-powered UVC lamps that destroy the DNA of microorganisms, preventing them from reproducing.
This process has several advantages:
it is environmentally friendly
It is compatible with all types of pools
It is odorless (no chlorine or bromine smell)
No risk of corrosion
No attack on the skin by chemicals
However, to prolong the action of the UV treatment, you can add minimum doses of residual products daily, injected by metering pump or combine it with a very low salinity salt chlorinator.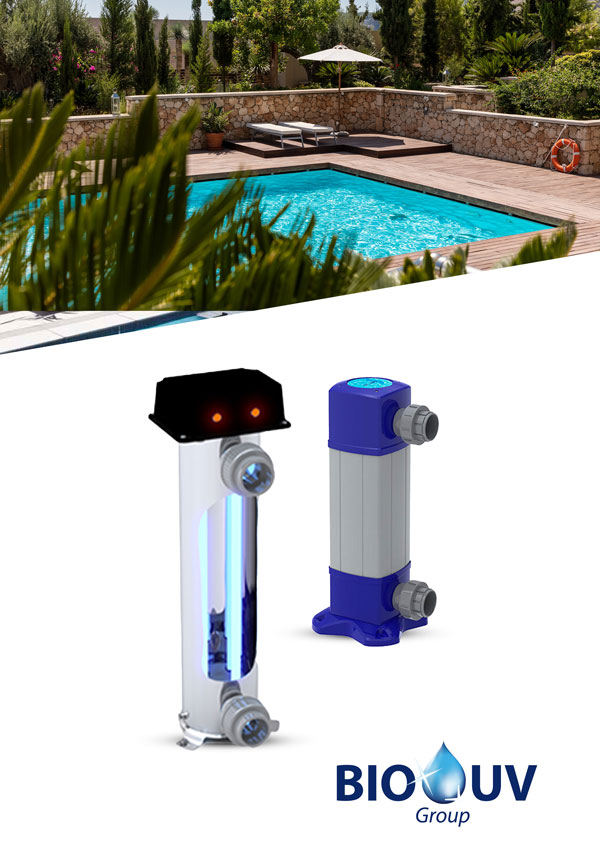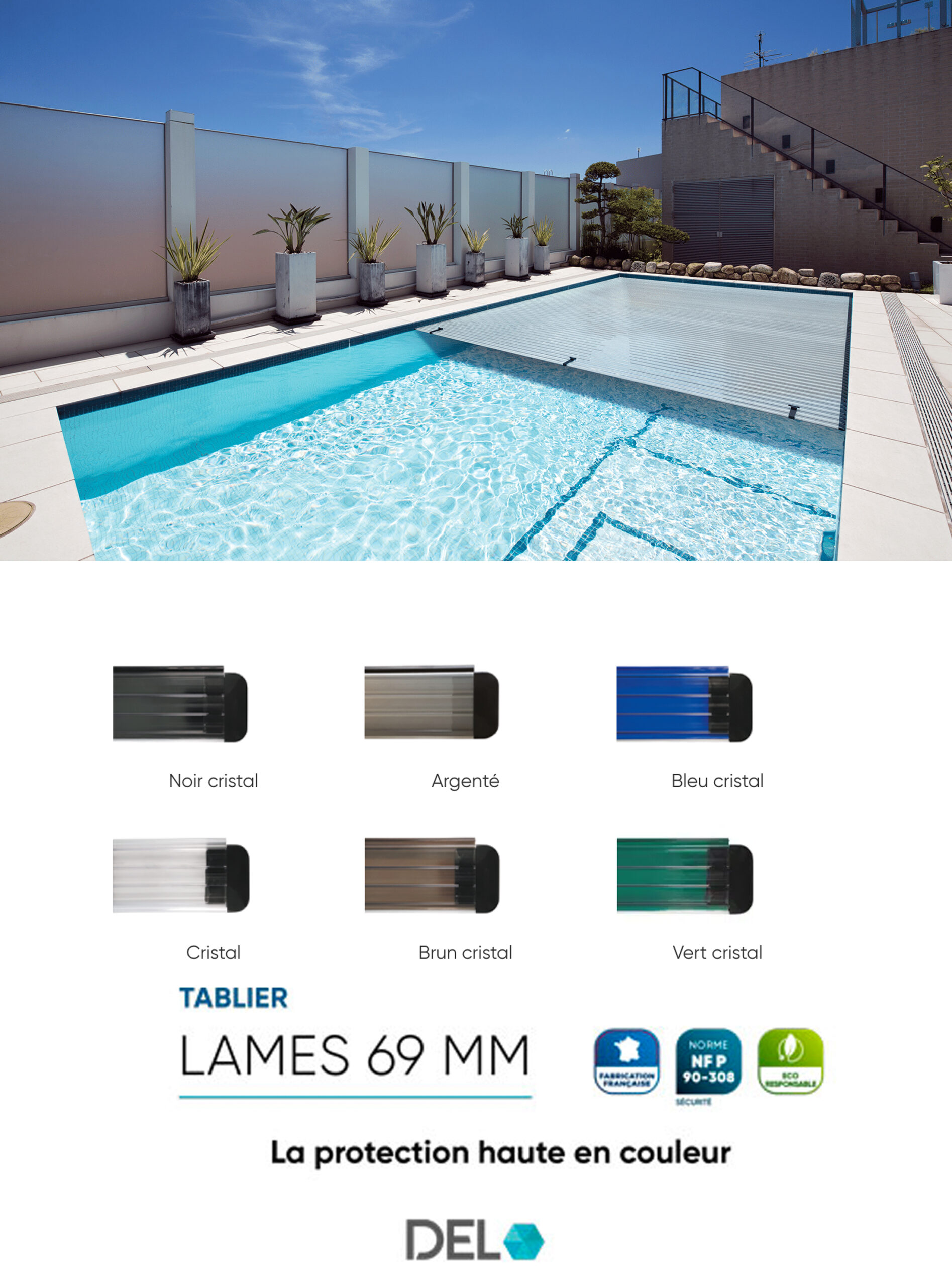 Pool cover (solar or wired) equipped with solar polycarbonate slats
This is one of the solutions currently available on the market for heating the water in your swimming pool while respecting the environment (energy saving).
Heat generators, the solar polycarbonate slats heat the pool water, they are considered a real heating system, and this, without any electricity consumption.
Heat pump
Swimming pool heat pumps equipped with "full inverter" technology make it possible to adjust energy consumption to the actual needs of the pool.
The components (compressor-fans) will adapt their operating intensity to deliver only the power needed to heat the water: thus the heat pump will consume less electricity (the savings over one year is 30 to 40% compared to a conventional heat pump).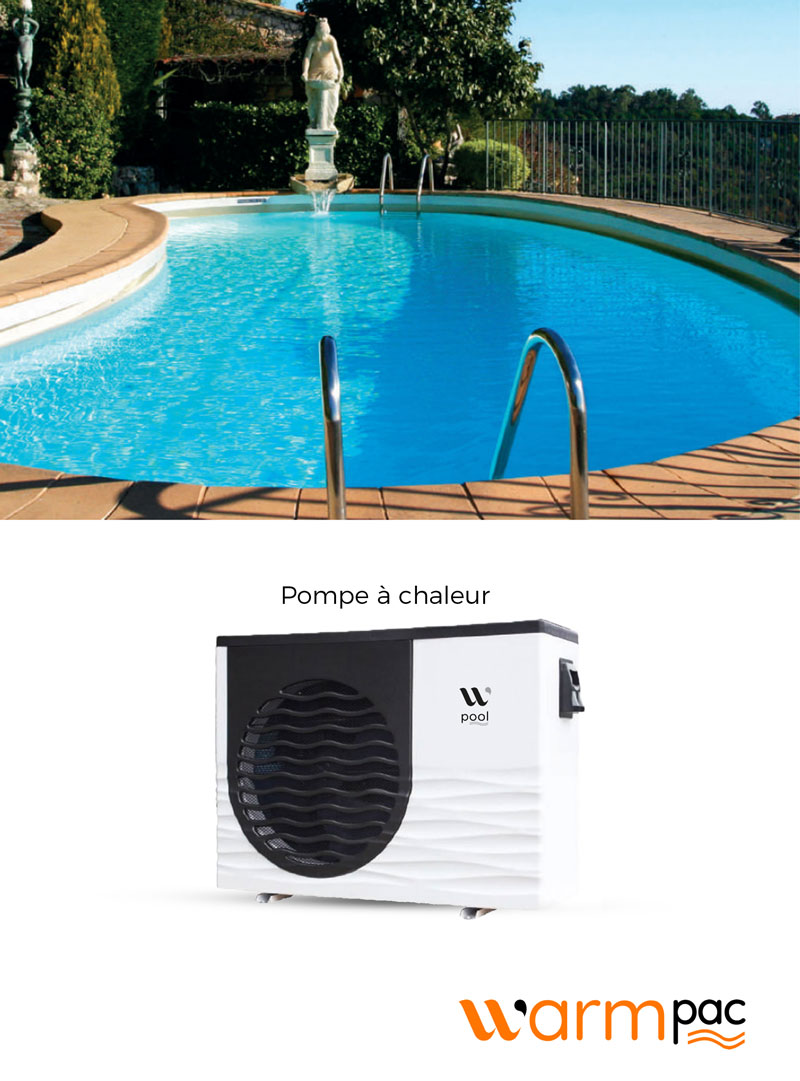 4. Drainage of swimming pool water
According to Article R1331-2 of the Public Health Code, it is essential to dechlorinate the water in your swimming pool at least 15 days before emptying (total or partial ).
Indeed, the waste water from your pool, discharged into the collective rainwater network, ends up in the river. This can have adverse effects on aquatic flora and fauna. The objective is therefore to empty the pool without polluting the environment!
The OCEDIS company has found a much simpler and more ecological alternative to treat swimming pool drainage water or water from filter washing.
Thanks to its OVY GREEN product, loaded with OVY TREFLE dechlorinating tablets, the water is perfectly neutralized in just ten minutes, but in addition, it can now be used to water your garden. Saving water and protecting the environment at the same time!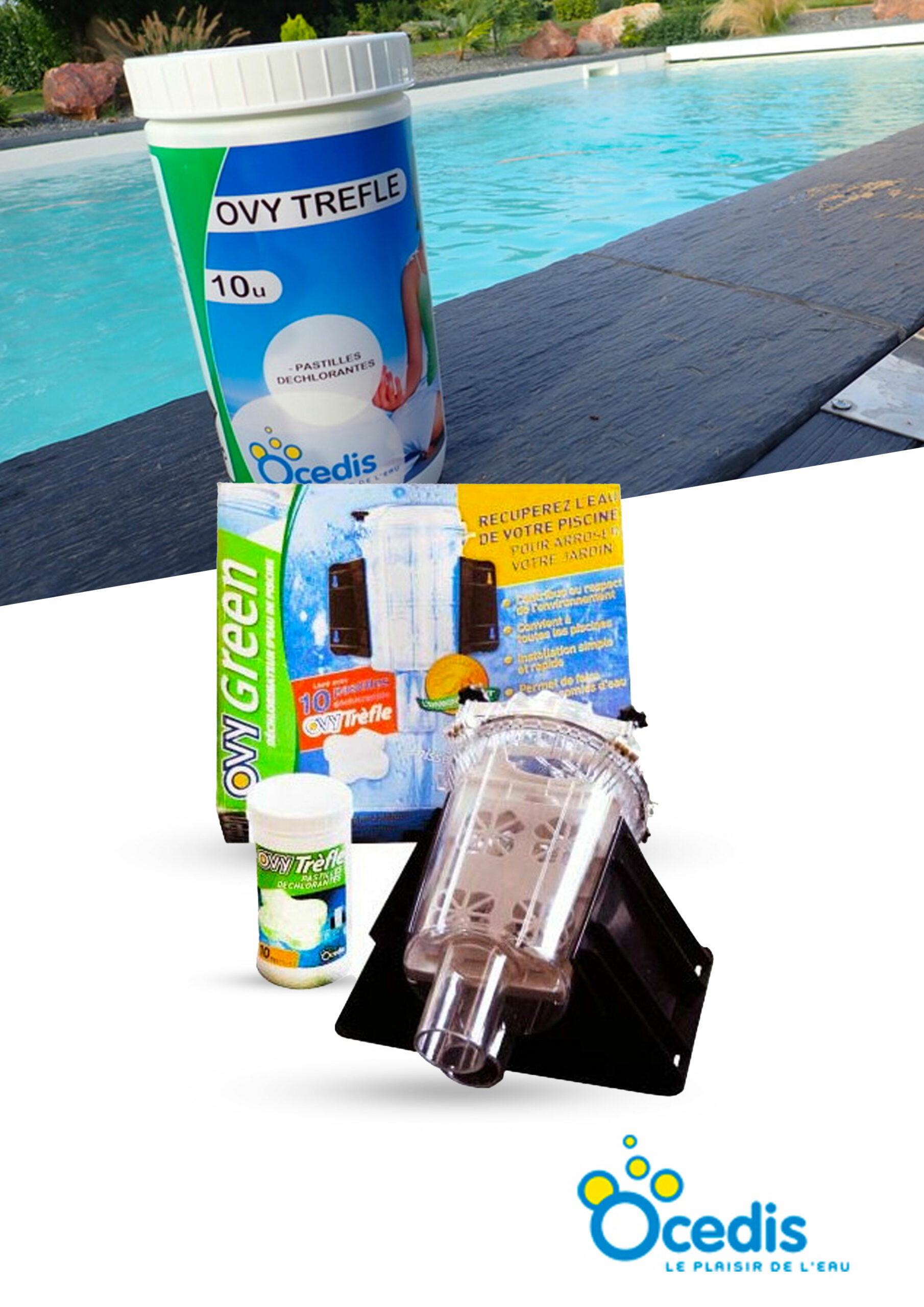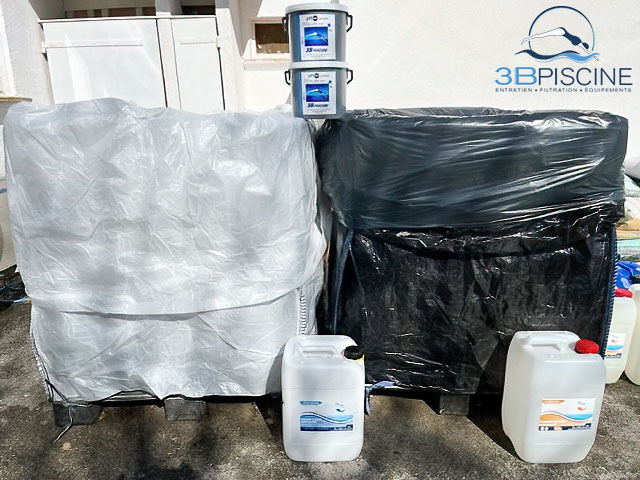 5. Recycling your pool treatment product packaging
The packaging of all the treatment products for your swimming pool may under no circumstances be thrown into the trash with other waste, as they require specific and secure management >.
These corrosive and harmful products, in addition to their harmful effect on the environment, can be extremely dangerous for employees of sorting centers, who are not equipped to handle toxic products.
3B Piscine provides its customers with a container to collect the packaging of your disinfection products (chlorine, bromine, active oxygen) and water treatment (regulators pH, TAC, stabilizers, etc.).
There are several other methods to reduce the impact of your pool on the environment, such as covers, clock systems, retention tanks… The best way to inform yourself is to contact us directly.
Our team is at your entire disposal to advise you and help you choose the products and equipment suitable for your pool.
Together, let's make swimming pools more eco-responsible.